The 2.0 release of Golf Shot Tracker Pro has been published on the Google Play store - this was a big update in terms of look and ease of use. The app got an update in graphics and layout. A big addition to GST Pro is the ability to mark a shot as tracked (or not). Stats were also update to not count these shots for stats such as distance and direction.
Here are all the great new features:
* New graphics and layouts
* Emailable stats and scorecards
* New stat category - shot direction (per club)
* Scrolling scorecard
* Improved map render time
* Ability to track/ignore inidividual shots for stats
Updated Graphics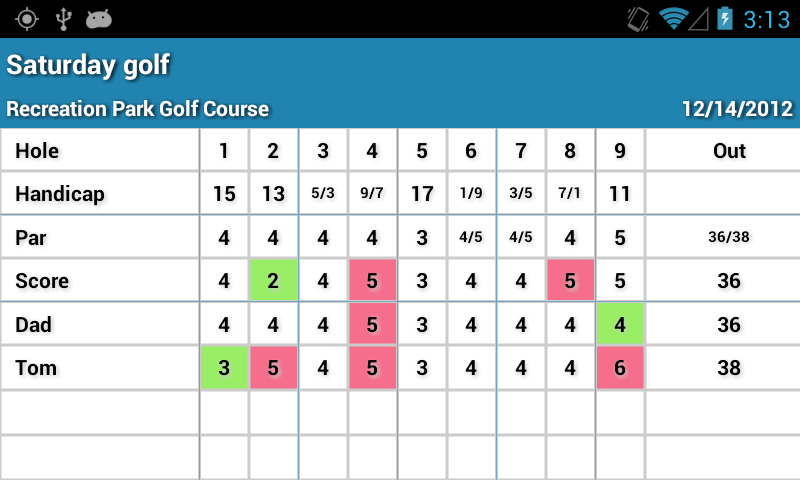 Scrolling Scorecard
Get Golf Shot Tracker Pro on the Google Play Store today!